Beechcraft 1900D
TWIN-ENGINE TURBOPROP FIXED-WING AIRCRAFT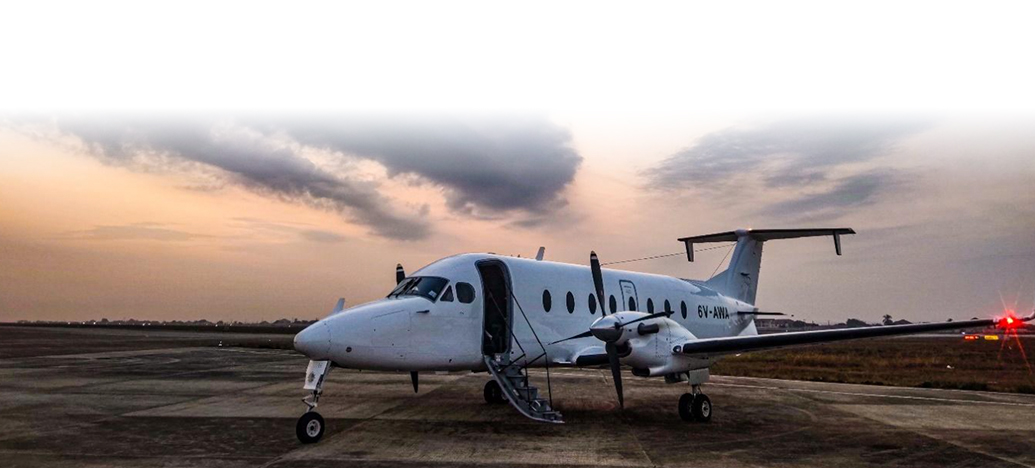 The Beechcraft 1900 is a pressurized, twin-engine turboprop fixed-wing aircraft manufactured by the Beechcraft Division of the Raytheon Company (now Textron Aviation). The first B1900 flew on September 3, 1982 and Raytheon ended production of these aircraft in October 2002.
The B190 was designed originally as a regional Airliner, but it is also used as a freight and transport aircraft providing excellent versatility. The aircraft is designed to carry passengers with a true stand-up cabin, 18 forward facing seats and is well ventilated with air-conditioning ensuring maximum comfort. Not only does it offer a real airliner experience, but is also able to operate in all weather conditions out of relatively short and gravel runways. Great for those trips into Richard-Toll, Podor and Kaolack.
Harper (GLCP), Liberia – 1000 meters, gravel – Medical flight on behalf of the United Nations.
The B190 is powered by Two Pratt & Whitney PT6A-67D engines, rated at 1279 horsepower. With an engine life (TBO-time before overhaul) of 6000 hours – almost double that of aircraft in its category- the PT6 ensures maintenance costs are reduced significantly keeping flight operations safe, reliable and with far more regular routes. 
The engines power the aircraft to a maximum cruising speed of 270 Knots at 25000 feet – perfect for those medical evacuations out of the remotest parts of Africa and into neighbouring continents such as Europe and the Middle East.
The aircraft's cockpit layout is designed with the Proline 2 avionics suite. This system includes a full colour radar, Traffic Collision Avoidance Systems (TCAS 2) and Enhanced Ground Proximity Warning Systems (EGPWS) ensuring maximum safety, situational awareness and proficiency for the pilots.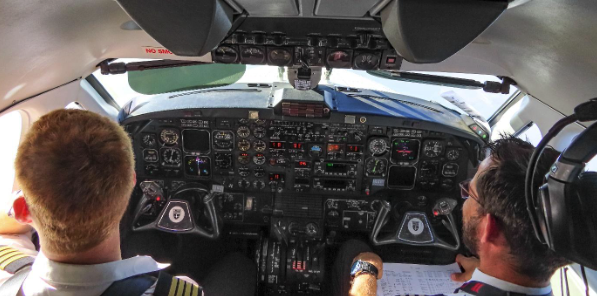 The B1900D has a large separate cargo compartment that is not accessible by passengers in flight. It is perfect for the mining sector where relatively large loads need to be carried between Dakar and all corners of Africa. With its stand-up cabin and rear cargo door, passenger or cargo loading is very easy.
Passengers: up to 18
Crew: 2
Snack onboard: catering on request
Luggage: standard size. Weight and number of bags variable: based on route and passenger numbers.
Our aircraft is easily configured into the Medical evacuation layout that carries 1-2 life support systems. This advantage secures its place in Senegal facilitating medical flights as far as Europe and the middle east.

Cabin setup for two bed medevac layout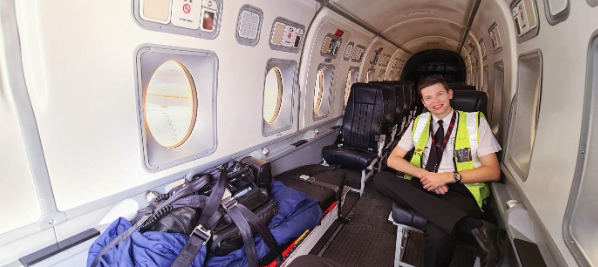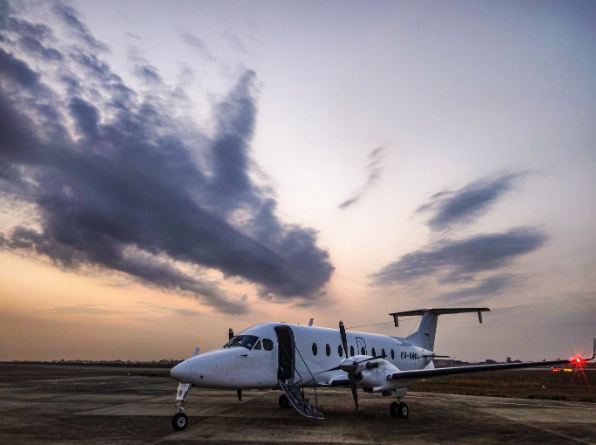 Arc en Ciel sends their B1900D crew to a full motion simulator in South Africa every 6 months, ensuring crew are trained to the highest standard.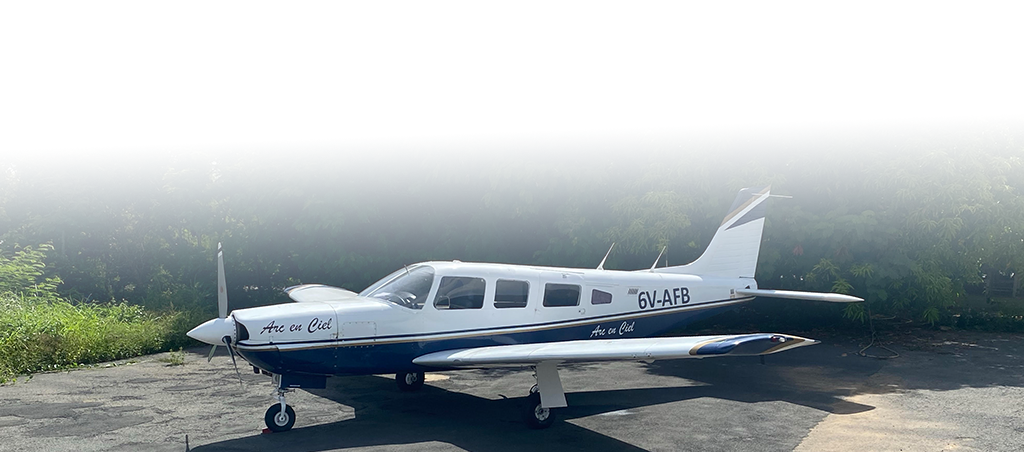 PA32 - Saratoga
THE MOST ECONOMICAL MONO-ENGINE
Our office
ARC EN CIEL S.A.
Airline company
Aéroport L.S. Senghor
BP 29.212
Dakar-Yoff, Sénégal