Cessna Grand Caravan C208B
SINGLE ENGINE TURBO-PROP HIGH-WINGED AIRCRAFT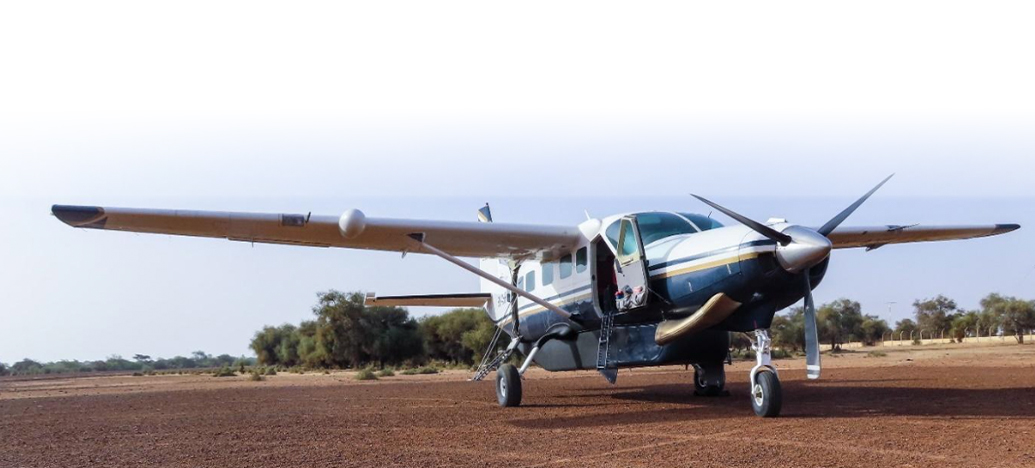 The Cessna 208 Caravan is an unpressurized, single engine turbo-prop high-winged aircraft designed by Cessna initially as a light passenger aircraft, later known as the "Babyvan" flying for the first time on December 9th 1982. The "Babyvan" was later redesigned into a Cargomaster freighter due to its highly sought-after ability to carry large loads over short distances at low operating costs, then into the 4 ft(1.2 m) longer 208B Super Cargomaster which flew for the first time in 1986. The aircraft's capabilities proved the need to adapt once again into a passenger variant as the 208B Grand Caravan- the aircraft we fly for you today- which allows for ultimate flexibility with various kits and configurations. There is very little that this aircraft cannot do!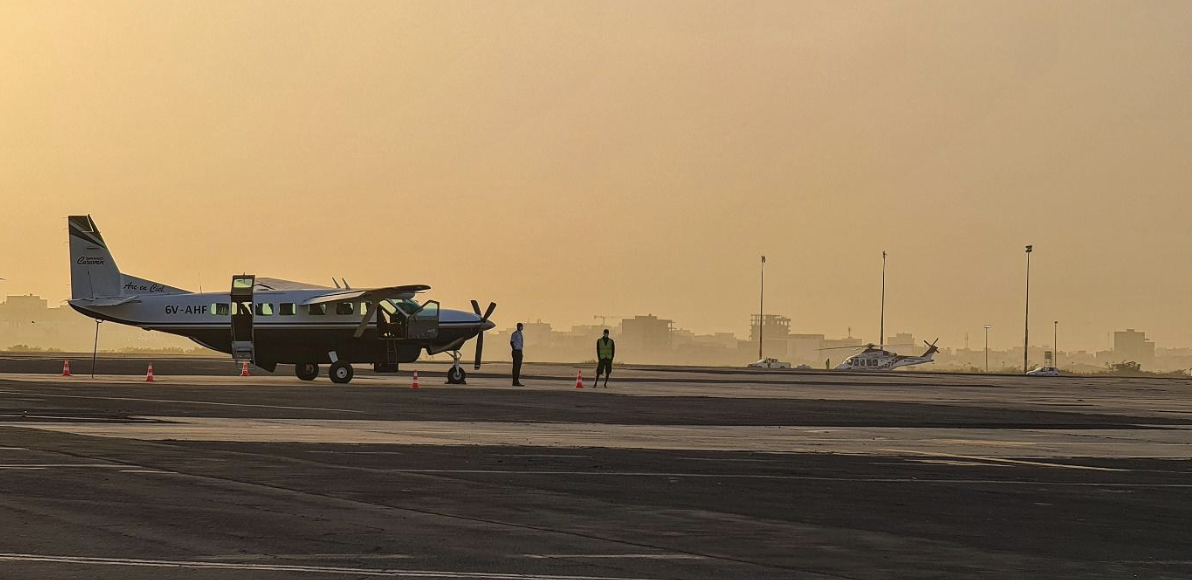 The large semi-cantilever high-wings allow the aircraft to operate at very low speeds into small, difficult to reach runways – some as short as 500 m long. With well-designed – proven Cessna landing gear struts and large bush tyres the C208B has an incredible ability to land onto almost any surface be it tarmac, gravel, water or even snow.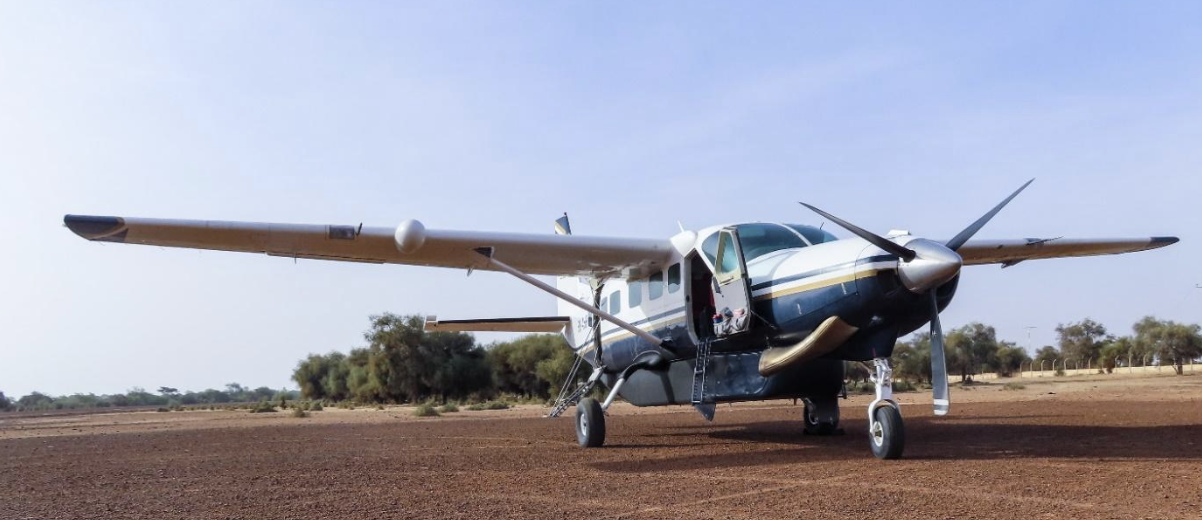 The powerful, efficient and dependable 675 horsepower tractor configured Pratt & Whitney Canada PT6A-114A turbine engine gives this turboprop its exceptional payload capabilities. Typically Arc En Ciel operates with 9-10 passengers while cruising at an average 150 kt (278 km/h or 173 mph) and due to its low operating costs can easily outperform most multi-engine aircraft for short commuter flights.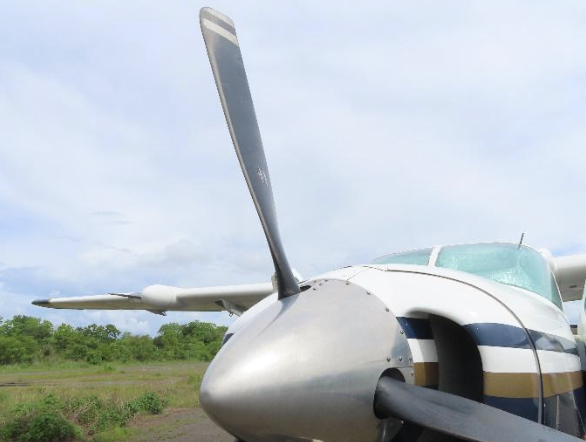 The C208B cockpit hosts the Garmin GTN 750 supporting a full colour weather radar, Terrain Advanced Warning System (TAWS), ADS-B IN for increased traffic awareness and a fully coupled autopilot for added safety. Our aircraft can be configured for passengers or freight, is air conditioned for your comfort and with the added benefit of a cargo pod offers you more legroom.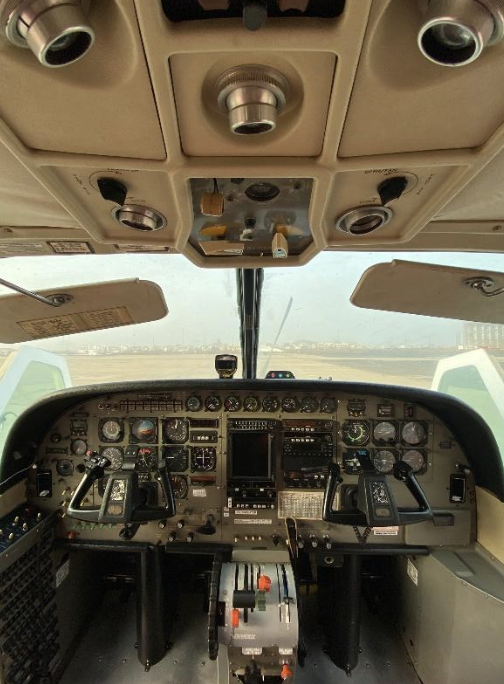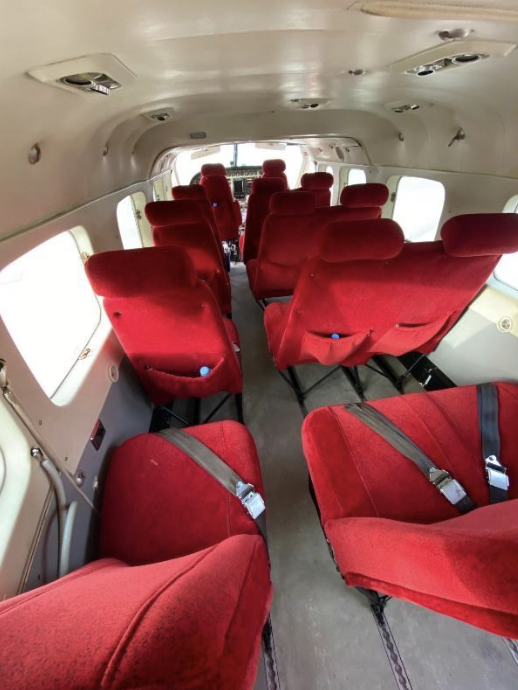 Passengers: 10
Crew: 2
Catering available on request
Luggage: standard size. Weight and number of bags variable: based on route and passenger numbers.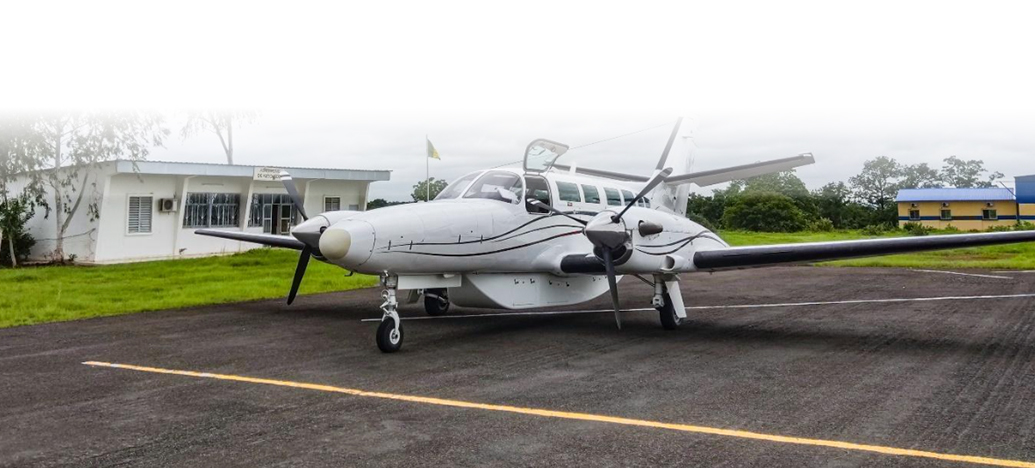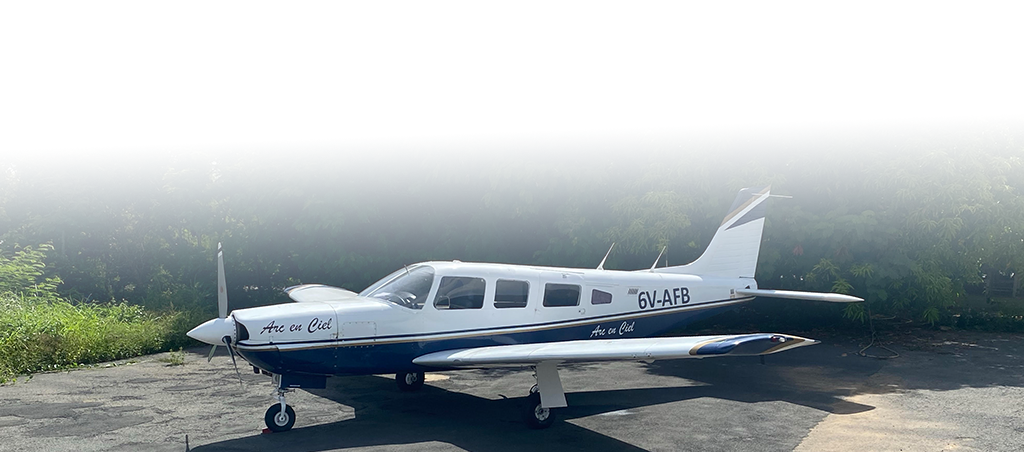 PA32 - Saratoga
THE MOST ECONOMICAL MONO-ENGINE
Our office
ARC EN CIEL S.A.
Airline company
Aéroport L.S. Senghor
BP 29.212
Dakar-Yoff, Sénégal