PA42 – Cheyenne III
THE LONG DISTANCE TURBOPROPELLER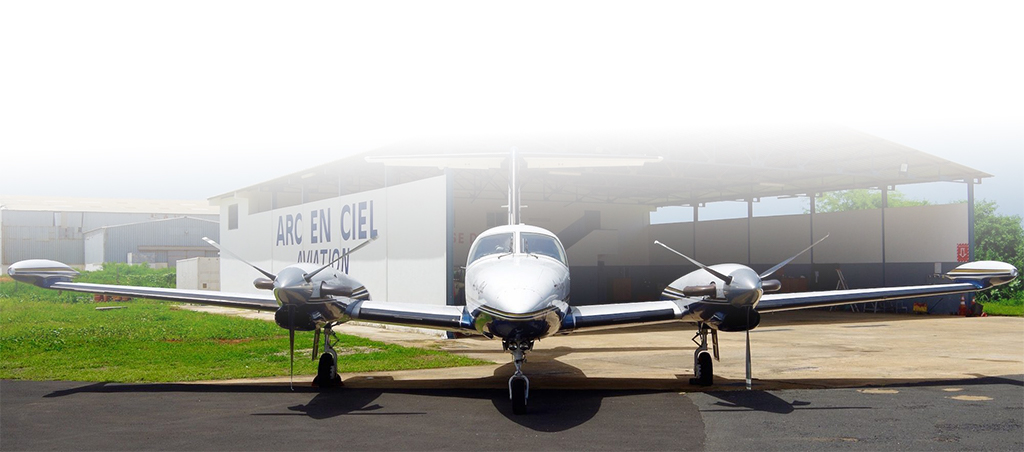 This aircraft is designed to save you time. It flies over 2300km at high speed and can carry up to 7 passengers in a very comfortable cabin. The Cheyenne 3 was the fastest turboprop aircraft when it was built. Due to its short runway landing performance, the Cheyenne 3 needs only 930m of runway. The time saving is enormous!
The Piper Cheyenne 3 is the perfect aircraft for VIP and medical flights across Europe and to Europe at record cost.
It is equipped with a large baggage compartment of 0.9 cubic meters inside the aircraft and another 0.8 cubic meter compartment located outside.
Thanks to its large door, the Cheyenne 3 can take a stretcher very quickly.
Passengers: 7
Crew: 2 Pilots
Snack on board: On request
Baggage (Standard 75 * 53 * 31cm): 8
Manufacturer: Piper
Non-smoking plane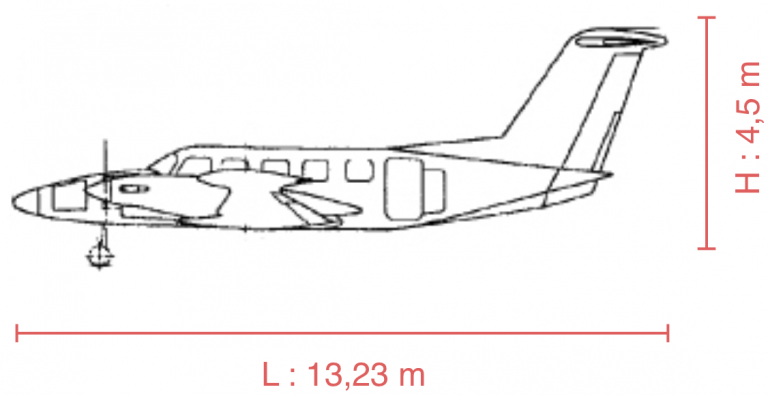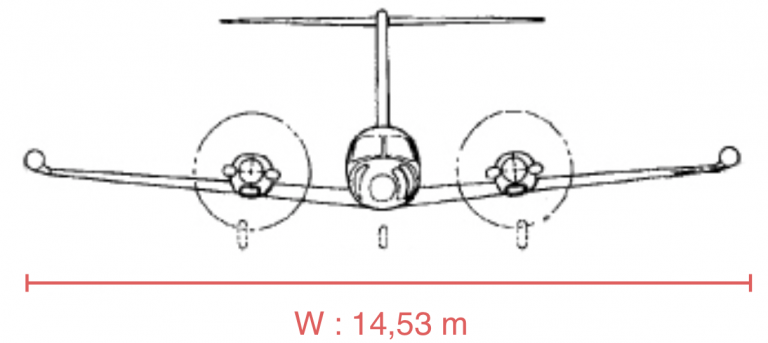 Range of action around Dakar
parameters such as wind can reduce this range.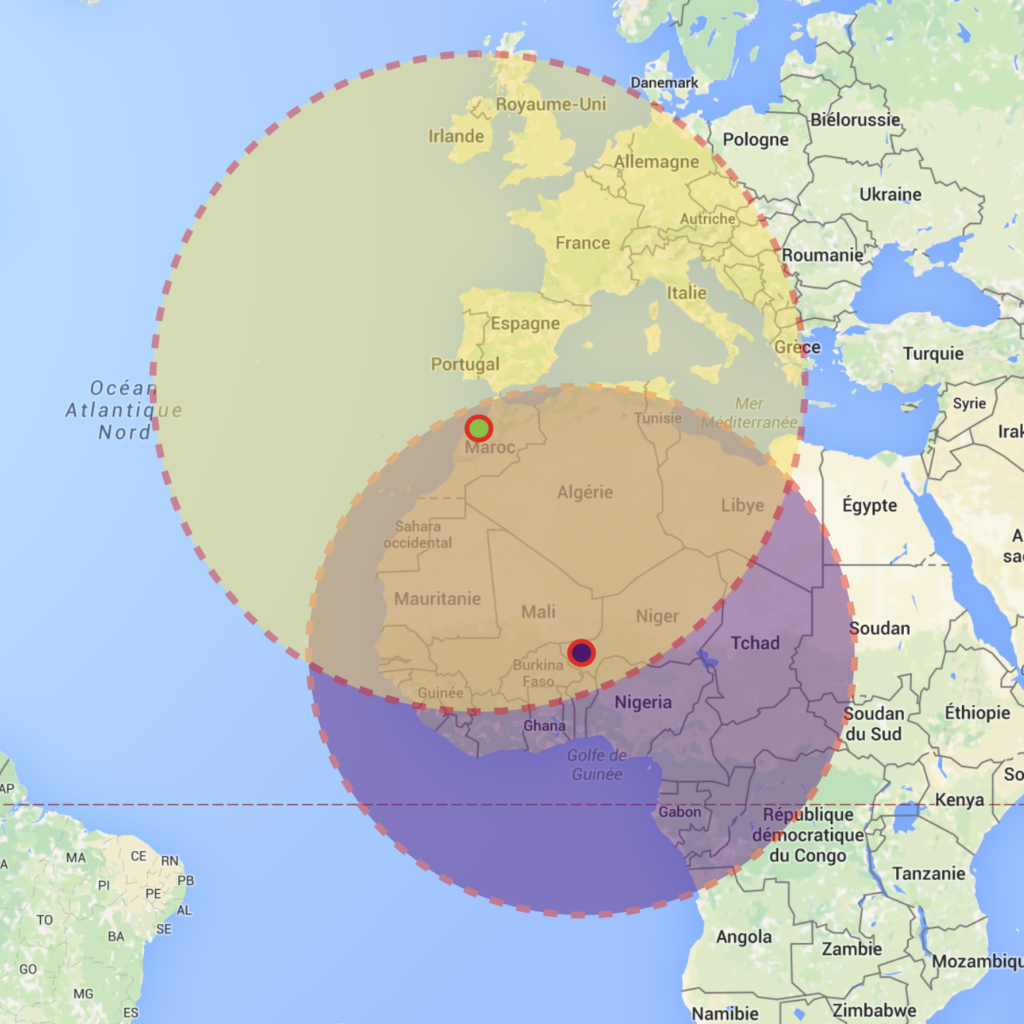 Range of action with a step
Range from Niamey (Nigeria) and Casablanca (Morocco), parameters such as the wind can vary this range.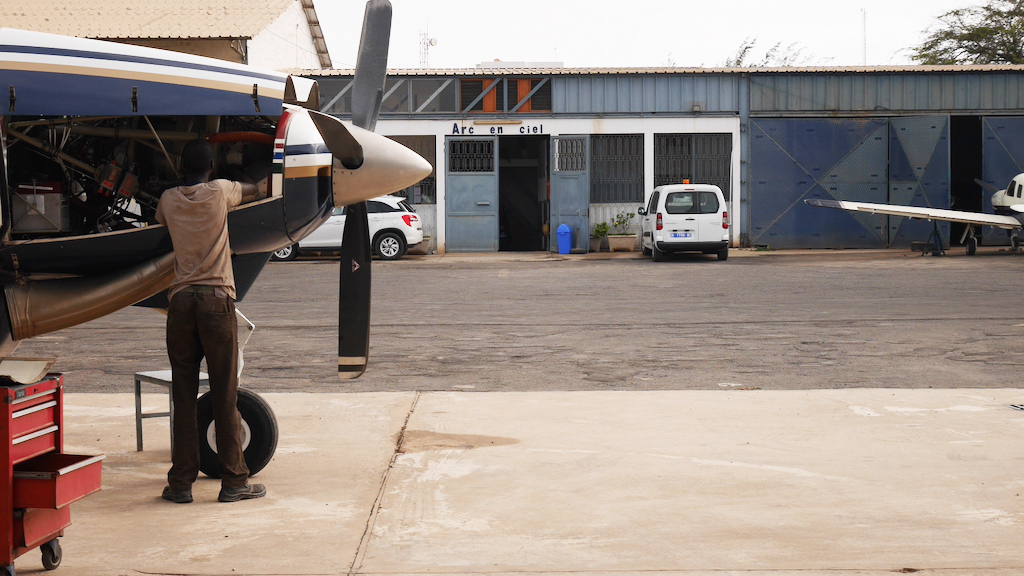 Maintenance & Service
Our maintenance workshop allows us to maintain our aircraft ourselves, taking into account all the manufacturer's recommendations. Our priority is security and availability in order to respond to all your requests at any time and under the best conditions.
We have SN.145.002 maintenance approval, meeting the highest standards of civil aviation.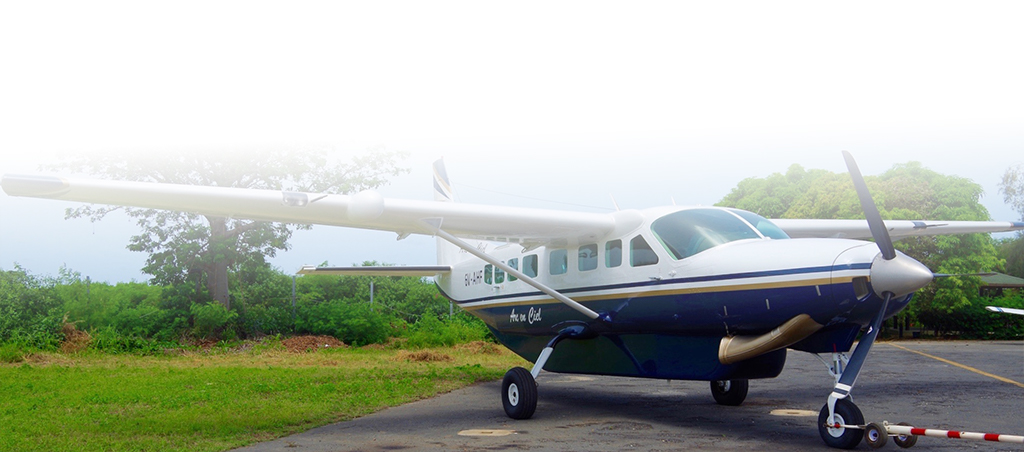 C208 - Grand Caravan
THE ALL-TERRAIN TURBOPROPELLER PLANE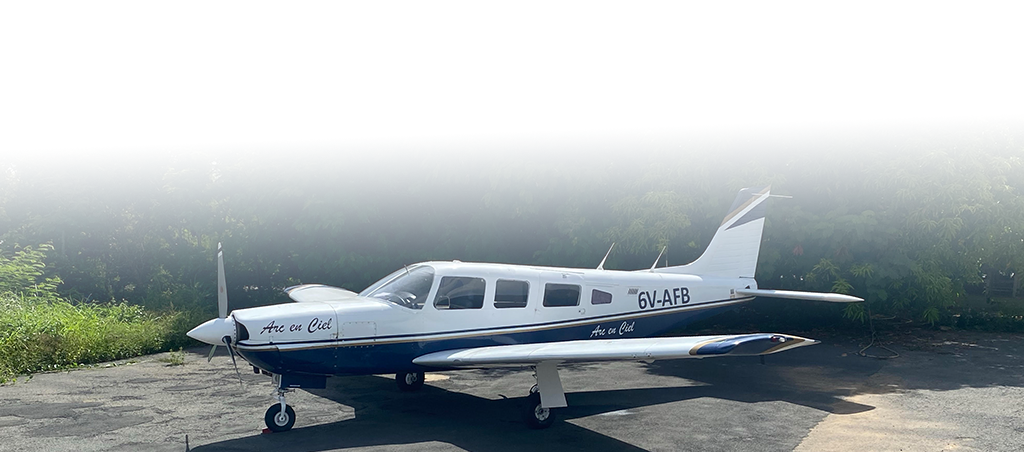 PA32 - Saratoga
THE MOST ECONOMICAL MONO-ENGINE
Our office
ARC EN CIEL S.A.
Airline company
Aéroport L.S. Senghor
BP 29.212
Dakar-Yoff, Sénégal